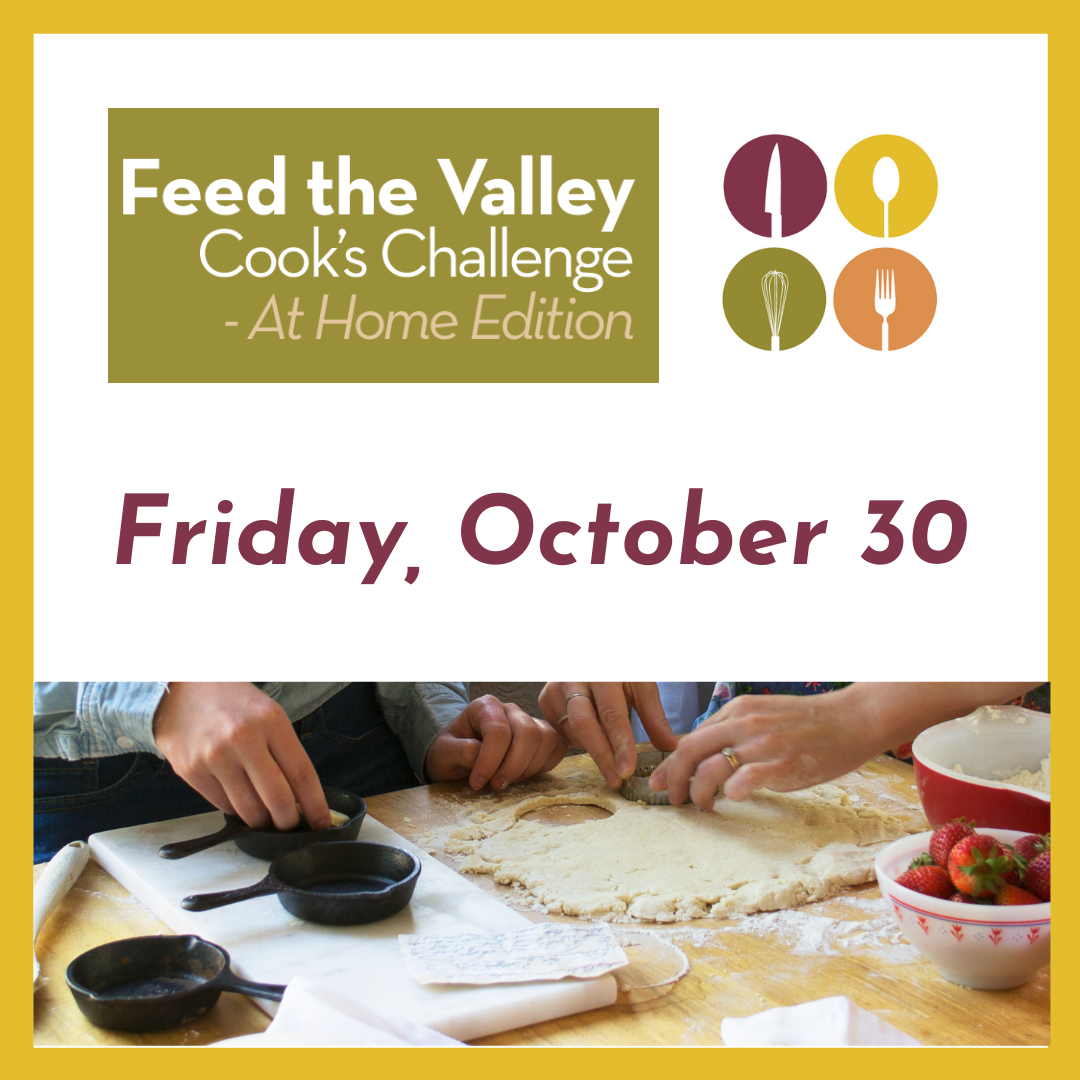 Valley Outreach's only annual fundraiser. This year we are encouraging our guests to be the cooks in their home kitchens! Don't worry, you'll have some expert guidance from five local chefs and one local foodie to help. Their videos and recipes will roll out online leading up to the event. The stars of these recipes will be pantry ingredients, garlic and honey.


If cooking isn't your thing you can join in the fun by:



*Buy a Feed The Valley in a Box




*Buy a dessert package from

a local baker


*Bidding on a stunning confection in our Ever Popular Online Desert Dash!